ABOUT LANDFALL EXECUTIVE SUITES
One of the only full-service office facilities with offices for lease in Wilmington, NC, and the only one this close to the prestigious Landfall and Wrightsville Beach, there are many things that make Landfall the right place for your business. The people, the amenities, the convenience, the price and most of all the professional environment all add up to a win-win for your business. Take a closer look inside Landfall and see what it has to offer for you. SERVICES AND AMENITIES : Everything You Need When You Need It Most.

From offices and conference rooms, to printers and administrative staff, Landfall Executive Suites is the ideal way for a small business to have access to such comprehensive services and amenities. When you're trying to focus on running and growing your business, the convenience of having all these items at your fingertips makes all the difference in the world.

BUSINESS TECHNOLOGY: The Edge You Need for Success.

In today's world, businesses need the most cutting edge technology in order to compete. But affording it, maintaining it and upgrading it can be expensive. At Landfall Executive Suites you'll have access to first-class business technology from high speed internet to high-end multimedia presentation systems. You can stay ahead of the curve when your business is at Landfall Executive Suites.



THE STAFF: Professional. Courteous. Supportive.

At Landfall Executive Suites, you'll not only have the convenience of our location, facilities and amenities, you'll enjoy the support, camaraderie and interaction with our owner, Eric Goldfarb, our competent and professional staff and the other tenants you'll see every day. Your office here puts you at the center of a business community that cannot be found in a small home office.

>> So what are you waiting for? Request more info today or schedule a tour...

Meet Eric Goldfarb
Owner & General Manager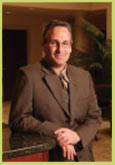 As a long-time successful entrepreneur, Eric Goldfarb understands the value of a professional business image. That's why as the owner of Landfall Executive Suites, he puts 110% attention into creating a facility with everything you need to give your business a powerful and professional image to the clients and vendors you service.
As an on-site General Manager, he provides direct day-to-day oversight of the facility, maintenance and administrative staff. As the owner, he is always available to address your questions and ensure that you are surrounded with the quality that your business deserves.
If you have a question about Landfall Executive Suites or to set up a personal meeting, contact Eric Goldfarb directly at
910-256-1900 or email him at eg@landfall.biz.